These eBooks are now offered free to anyone who is interested!
The Social Media Guide
This guide was Lisa's very first eBook published in 2010. While social media has changed much since then, many of the practices discussed are still valuable and still will help you.

This workbook includes…
29 page workbook style

Great tips and tricks that I learned the hard way

Easy to understand steps on how to push out social media messages

Newsletters, blogging and WordPress information

Toolkit information you will need and other things you will need to use social media

A social media to do list

How to do a social media blast
Manual of Operations
Growing companies don't have the time to create policy and procedures documents. This manual of operations is considered a "template" for you to edit and revise for your own company. Lisa used this for her company many years back.

It is a bit outdated

, but still a valuable template that covers just about everything you will need.
This manual includes…
40 page document

Delivered as a Microsoft Word Template, e+10+asy for "cut and pasting" your business name into the document

Standard operating procedures

Employee conditions for employment

Job descriptions

Human Resources policies
How to Start a Computer Repair Business Guide
This guide was created by Lisa when she was being asked by many new techs how she got started with her business. Not only are there many things you should know and learn for the operations side, but many tips on advertising and marketing, resources, etc.

What you will learn from this guide…
48 page PDF

Conversational Style Guide

Tips on Starting a Computer Repair Business

Deciding on What Type of Computer Repair Business you want to Start

What You Need To Start Your Computer Repair Business

Business and Legal Information for Computer Repair Businesses

Products and Services Your Computer Repair Business Can Sell

Tools You Need to Start Your Computer Repair Business

Guide to Pricing Your Computer Repair Business Services

Resources for Computer Repair and Support Businesses

Tips on Growing your Computer Repair Business

How to Start a Remote Support Business

Do You Need Certifications to Start a Computer Repair Business?

Free Marketing Advice for Computer Repair Businesses
I do have other eBooks available $29 each

Category: Outlook Support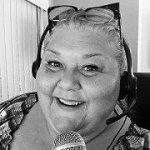 Lisa Hendrickson is the owner of Call That Girl Technology Support. She is an Outlook Expert and Office 365 Consultant. Her specialties include being a Remote Support Technician, Technology Blogger, Podcaster and she is also of the author of six eBooks for computer repair businesses including the most popular "Call That Girl's Guide to Remote Support" To read and learn more, http://www.callthatgirl.biz/publications