Welcome to the Outlook and Office 365 Resource Guide. Many of us are out looking for as many resources as we can to learn and support our clients. Hopefully this guide will help you and your company.
Bookmark this page, I will update as needed
General Use for break/fix and MSP Technicians. Consider this a buffet of everything I know. Email me if you have information to add or if something needs editing

 Email Call That Girl

I

created this because I was finding that having one place to have all the resources for help was needed. I also wanted to share with you, the technician who is out there fighting the good fight. Outlook and Office 365 changes almost daily. What used to work one day, will break the next day and then what? Microsoft doesn't send out a "here's what broke today" link, you have to go find it. I'm hoping with this guide and the help of the communities and forums I participate in, we can all help each other.
NOTES!
Fixes I come upon that are widespread will be in a box at the top of this page, directing you to the blog I have about it.

This guide was not intended to be for sale, it is a free resource. Feel free to share on other communities and forums you feel that will gain value from it.

Some links might have an affiliate sale, some won't. Don't blame a girl for wanting a commission.
Facebook Groups
LinkedIn Groups
Tech Forums
Facebook Pages I like
More Online Resources
Other sites/good references
My Favorite Tools
In the past years, I used to love Stellar. Now I have changed my mind after their software became difficult to work with. I have found the following tools easier to work with and I added a few notes.
Keep this in mind…the evaluation version is free, good thing so you can check the integrity of the data. If it works, you can buy it and then download and install and run again. It's sad you have to do that, but that's common I am finding with these programs. Stellar started to fail me when their "free download" would get all mucked up with the registration and Windows 10 issues. I was spending way too much time on the software and not recovery!
So far only have used them on one job, but this company has rock star support!
This site has some nifty little utilities. I use the NK2 Edit if my efforts fail on doing autocomplete by hand
Technical Resources/Other Experts
One thing I have found is that my clients will ask me anything. And I'm sorry, I don't do everything. So when a client needs help outside of my scope, I have no problem having them work with another expert. Some folks I have commission setup and some I don't. I'm really just happy having the referrals. Here is my list.
SharePoint Expert
Robert offers almost too much free information on his website, all about SharePoint. Plenty of learning tools, you can also refer clients to him and he does pay a commission. Sometimes clients want more than you want to learn.
Professional Outlook Trainer
Laura Leist provides remote and onsite training for Outlook, OneNote and Business Contact Manager.  She does large scale training in addition to one-on-on training.
OneNote Expert
If you happen to get a request for OneNote and it's outside of your expertise, I highly recommend calling Laura.

Laura Leist/Master Trainer
Business Contact Manager Experts (BCM)
Another product I really don't want to keep up with. BCM is not supported in 2016 so clients are calling up and wondering what to do.
Exchange Expert
Sometimes I get calls from clients who have a local Exchange server, I refer them all to Robert. He's a former employee of Microsoft and is a break/fix tech like most of us, so you can hire him by the hour.
PowerShell Tech Help
Outlook Experts (outside of me) for Custom Forms, Development, Programming, etc.
Paul and I partner on jobs, I handle the desktop requests that they get and I send them all the custom Outlook requests I get.
Word & Access Experts
Excel Experts
Podcasts
Vendors
AppRiver, Office 365, Exchange, SecureTide (spam filter) and Encryption

If you click on the link above, use my partner code: # 100374

After you have services setup, they are offering new clients $100 off your first invoice. I also get a referral credit so it's a win win for both of us.

BitTitan, MigrationWiz, Deployment Pro and MSP Complete

Harmon.ie SharePoint Desktop Syncing Tool for Online SP and Outlook 

Spanning.com Office 365 and Google Apps Backup
Books to read
Call That Girls' 6 eBooks I

ncludes my Outlook Training Videos that I sell to end users, technicians are also buying these to learn more about Outlook 2013 $49
Office 365 Exchange Migration Forms I Use For My Business (Feel free to copy/use)
My Office 365 Sales Video
I created some short learning videos about all the Office 365 products. Techs who are new to Office 365 should learn a few things. These were intended for clients to learn more and then call me for paid consulting jobs. I do require a sign up for this, if you are a tech, there is an option for you to select. Office 365 Information for Small Business
Hire me
You can hire me to assist your clients for a commission of 15%. I can also assist technicians on jobs they are currently working on and are stumped. 
Outlook Training Videos
I sell an Outlook Training Video set. These were intended for end users, but I have found that technicians need a refresh. Especially if you have been only using 2010 and beyond. My videos were created in 9 short (avg time 9 min) videos and were created with Outlook 2013 and applicable for 2016. Buy now and receive a 50% discount with code "resource"
(Coming Soon) Outlook Training for Technicians
Once all my surveys are completed, I will be in touch to let you know what type of training I will have. Webinar, Recorded small videos or an eBook. More than likely it will be a webinar that I record. I am also looking at 3 courses for technicians, Outlook, Advanced Outlook and Office 365. All will be power packed with learning in 1.5 hours of time.



(Coming Soon) Tech to tech Outlook Support
Due to the high demand of technicians wanting to learn Outlook, soon I will have Outlook Training Videos for Technicians as well as a discount for "expert help" from me, Lisa. I am not sure if I will do a per fix fee (lower than my usual rates) or a monthly subscription, this is coming soon though.
(Coming Soon) 

Computer Business Breakthrough Course
Matthew Rodela and I worked on a an awesome video training course over the summer. We started out wanting to help techs "niche out" of their break/fix but what we found during the recording was that this training course was not only great for niching out but for a refresh of your business or a good butt kick. We have over 40 videos and 8 guest videos full of information. Coming soon!
Want information added? Email me!
Category: Outlook Support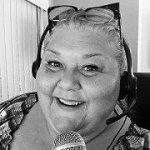 Lisa Hendrickson is the owner of Call That Girl Technology Support. She is an Outlook Expert and Office 365 Consultant. Her specialties include being a Remote Support Technician, Technology Blogger, Podcaster and she is also of the author of six eBooks for computer repair businesses including the most popular "Call That Girl's Guide to Remote Support" To read and learn more, http://www.callthatgirl.biz/publications