If you are an IT Professional  looking for some Outlook and Office 365 help when you are in a pinch, stop Googling for hours and use my Outlook support business to get quick help. For many years now I have been helping technicians online and now I have setup a 2 hour ticket to assist technicians with current jobs they have and cannot figure out. The work we are doing now is not easy as saying yes or no anymore. I need to remote in and see the job and what is going on to help you further. So you will learn as we repair, get solid guidance and get your job fixed faster. Outlook and Office 365 is changing on a daily basis, it's confusing for me sometimes to keep up and it's my main job!
Here is how it works. You buy a 2 hour ticket and when you need help, if I can help over email quickly, then I don't charge for help. If I need to remote in and help you get to resolution, I won't do the work for you but tell you how to fix it.
Since I do all my work remotely and offer prepay tickets for my clients, this should work well for technicians too.
To buy a ticket, pay $278 and I will create a ticket for you. www.callthatgirl.biz/pay
Then you can email me, schedule time on my calendar or ask for asap assistance. I can help as quick as I can.
Category: Outlook Support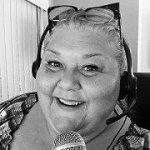 Lisa Hendrickson is the owner of Call That Girl Technology Support. She is an Outlook Expert and Office 365 Consultant. Her specialties include being a Remote Support Technician, Technology Blogger, Podcaster and she is also of the author of six eBooks for computer repair businesses including the most popular "Call That Girl's Guide to Remote Support" To read and learn more, http://www.callthatgirl.biz/publications