Info from a variety of websites we have reviewed: Last November, the FBI in the U.S. solved a major computer hacking ring that had infected more than half a million computers worldwide. The FBI set up government issued backup servers to prevent internet disruption for all those infected computers until all the "Bad Guy's" computers/systems came down. On July 9th the backup servers will be taken down.
What this means is if you are infected, after the servers are taken down your computer and internet will not work perfectly. The computer will try to redirect itself every time you try to access the internet. The good thing is, there is a way to find out if you are infected or not.  If you go to www.dcwg.org and follow the simple on screen instructions it will tell you if you are infected or not. If you are infected, the website lists a bunch of helpful tools to get your computer back up and running. If you need help you can always Call That Girl at 612-865-4475 or fill out the form to schedule an appointment.
Oops! We could not locate your form.
Category: Call That Girl's Tech Blogs, General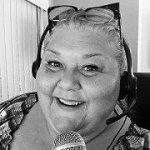 Lisa Hendrickson is the owner of Call That Girl Technology Support. She is an Outlook Expert and Office 365 Consultant. She also is now offering SEO and Marketing help for small businesses.