Testimonials
Testimonials from real clients, with real businesses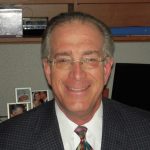 Bob Edelstein, The Binder-Edelstein Company "I obtained Lisa's contact information from the company that I use for web-hosting and email. She had a lot of cleanup work to do from two previous Outlook 2016 server migrations. We worked very well together. Her approach to my problems was direct and very methodical. The results exceeded my original expectations. There is only one person in my contact list that I will call with an Outlook problem- Lisa Hendrickson!"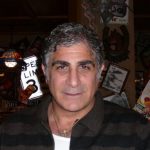 Abe Tatosian, AirTime Media "I run a marketing company with about 15 people. Most of the tech works ends up in my lap. I used to like it. Now I realize it's not a good use of my time to learn how to set up outlook properly to get more benefits out of the program. I hired an small IT firm. They were missing the mark. Then I found Call That Girl. I ended up buying a prepaid plan. To me this is the best thing. I can send links to my people in or out the office. They get preferred treatment to book a time with Lisa and fix or set up their version of outlook. Then end results is we all get back to business faster. I believe in doing what you do best and delegating everything else. That only works if you get the right people in place. Lisa is that person. And the prepaid plan is almost like and always on call retainer. Thanks Lisa."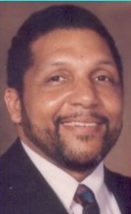 George David, Interstate Appraisal Service LLC  "Working for a large insurance company that had its own technical support division I never worried about getting support with my computer or software issues. After retiring I started my own small business "Interstate Appraisal Service LLC". As an owner operator, i.e. one man show I didn't have time to trouble shoot my e-mail issues on Outlook. My fix was to just open another account. Don't do this if you're ever thinking about it! Finally, my Outlook was unmanageable. I would get e-mails and not know where they went and would have to search all accounts wasting my time. I gave in and looked for on line help and not overseas but US based and found Lisa Hendrickson at Callthatgirl.biz.
I looked at her videos and decided to give her a call. Making an appointment was easy and she talked to me on the phone about my issues with Outlook and didn't force me to pay any upfront fee until she decided if she could help me or not with my issues. The cost was reasonable and Lisa fixed all my issues in the time allotted and even added some free tweaks to my Outlook after my time was up. Now I have 1 e-mail Outlook account that works very well thank you. She also called back at the time scheduled and was pleasant to deal with. I would give Lisa 5 Stars if 5 was Very Satisfied and would Recommend. Thanks Lisa"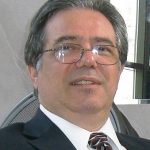 Daniel Sejzer, The PC Doctor
My company of one, The PC Doctor, provides general computer services to residential and small business clients in the north suburbs of Chicago.  Many of my clients use Outlook, which I have been using myself since it was released 26 years ago.  During those years I became proficient solving typical issues that arise with it.  Recently a client exhibited problems my "generalist" Outlook skills could not solve.  I googled for an expert, and much to my eventual great experience, found Lisa, principal of Call That Girl.  After our initial discussion of the problem, she solved it quickly and effectively. Just now, another one of my clients  had Outlook issues my limited skills could not solve.  Again I used Lisa's services, and again the solution came flying to our rescue.
After interacting with Lisa in these two separate and different difficult Outlook problems, I acquired a respect and admiration for Lisa's skills, as well as for her professional and friendly demeanor.  My computer industry career spans almost 48 years.  During those years I had occasion to interact with many computer experts in all types of disciplines.  Once every few years I would run into industry persons of such skill they stood out immediately.  These are people who dedicated their career to excellence.  There is no doubt in my career Lisa belongs in that group of extraordinary experts.  I couldn't have gotten any luckier to have found her.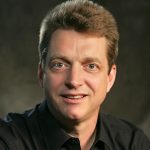 Rion Rizzo,  Creative Sources "By the end of our first phone conversation, I was impressed not only with Lisa's depth of knowledge of the ins and outs of Outlook, but with her ability to diagnose, explain, and solve problems in an expedient and efficient manner.  We had various issues with three different computers, different profiles, preferences, etc., and Lisa got us sorted out and all on the same page in less time than I would have believed.  She also provided guidelines that made sense for configuring and maintaining our email flow in the future.  She offers practical, expert advice, and logical, effective solutions.  If you need help with Outlook-related setup and operations, don't hesitate to…Call That Girl."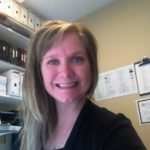 Kim Burke, Scuka Enterprises Ltd. "What can I say about Call That Girl……I really don't know what we would have done if we hadn't been introduced to Lisa from Call that Girl.  Solutions seemed impossible and upgrading our software seemed like a huge task that was over our heads.  After speaking with Lisa several times we decided to upgrade from Outlook 2007 to Outlook 2013 on Exchange and WOW what a difference it has made.  No more downtime in the office pretending we are IT experts googling what we want fixed……now everything just works.  Our emails sync flawlessly with our iphones and our company shared calendar is awesome.  No one is missing appointments or meetings when they are out of the office.  That being said there is no magic wand and poof everything is done; it's a team effort but Lisa explains the migration process and offers excellent aftercare.  It's definitely money well spent!!"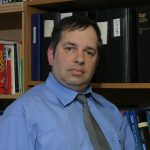 Bob Bly
"As an internet marketing and copywriting strategist with 100's of incoming emails on a daily basis, Outlook is the product I use to manage all of my communications. I found Lisa when searching for an Outlook Expert online. We scheduled an appointment and Lisa quickly figured out why I could not move emails from my Inbox to my managed subfolders. In just over an hour, she had me up and running again. I have relied on Lisa now since then to help with any and all Outlook issues I have."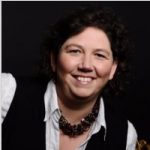 Vivienne van de Walle, (Medical) Director / owner, PT&R (MD, PhD, CPI, FAPCR)
"Working with Lisa has been a real pleasure. Looking for an email solution while traveling a lot, I found a YouTube video on Outlook Exchange by Lisa. As this looked like it would solve the issue I set up an appointment with her. As I am based in Europe (the Netherlands) we used Skype, which made things very easy. Due to the time difference we were able to do all the work outside my working hours so there was no interference with my day to day activities. Lisa would continue working while I could go to bed. It was a joy to wake up the next morning with the message how things were going and she even took the effort to write some kind Dutch words to me. The whole MS exchange was set up in my local language and the follow up of her has just been great. I can only say she has delivered what she promised and beyond with great and friendly service."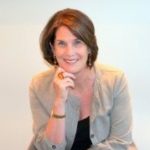 Meg Fitzpatrick, MMF Strategies
"I became acquainted with Lisa through an organic Google search. Several technicians became stumped with my Microsoft Outlook contact issue. I had problems with synching my Contacts across my Samsung Galaxy Note 5, Surface and HP desk top computer. They did try to help me and solve the big mess. But, eventually they would raise their hands, scratch their heads and give up, or think they had solved the problem. One night, in total frustration, I surfed the web for an Microsoft Exchange expert and found Lisa's "Call That Girl" posting; and decided I had nothing to lose trying a new IT resource. I can now recommend her from firsthand experience and results.
Lisa was like working with Sherlock Holmes and Watson – bright, technically knowledgeable and intuitive. She preserved until the 'case' was closed. She found the root cause – actually, several – of the messed up Contacts which are now clean and synch across platforms. Lisa is great, especially for complex technical issues, and a professional who was on time for each online appointment.
I am now taking her online video training to learn more about the 'ins and outs' of MS Office 365. The sessions are great – short tutorials where I feel like Lisa is sitting next to me explaining the features and how to optimize using the software."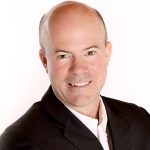 Bob Spiel, Spiel & Associates, Inc.
"Lisa Hendrickson has been one of the BEST resources I have found for my small business — and for me personally.   She took the time over the New Years to get my Outlook program up and running again after spending up to 20 hours with Google support trying to sync all my devices.  She hooked me up on Microsoft Exchange and I have never looked back since.  She has helped with other issues since then as well, and each time she is responsive, responsible and gets the results wanted.  I would recommend her help for anyone wanting to get their life back by taming their PC."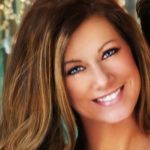 Keri Y. Tarantino, SurgAssist, LLC
"Lisa has been an excellent resource for our Healthcare Consulting company and has provided a great foundation of expertise for Outlook users. She was a life saver in a very dark hour during some internal  Outlook transition and came in and fixed the issues as well as provided a cloud based solution to ensure the connectivity and integrity of our data.
We work in a very faced passed society and we need critical resources at our fingertips like Call That Girl. Simply amazing service!"

Chuck Bolton, The Bolton Group LLC
"Lisa is a lifesaver!  As a CEO Coach, I travel constantly and must be accessible and connected 24/7. When Microsoft Outlook crashed and I thought I lost 6 months of email, Lisa recovered it! And she moved me to Microsoft Exchange and synced my iPhone, iPad and MacBook so I'll never have to worry about losing client information again.  From a tech standpoint, I am good to go! Lisa is fast, professional and a joy to work with.  Two thumbs way up and I highly recommend  Call That Girl!"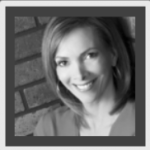 Char Mason, www.colemanmasonevents.com
"The simple act of a frantic web search for Outlook help led us to contact "Call That Girl" over a year ago and we have been happily turning over our computer challenges to them ever since! They have successfully moved us to Microsoft Exchange, which dramatically reduced missed information and meetings. We are thrilled to now be focusing on what we do best…producing award winning events."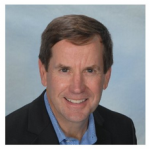 Greg Albrecht, Managing Partner at M&A Executive Search
"We highly recommend Lisa Hendrickson from Call That Girl for Office 365 migrations and installations. Lisa did an outstanding job setting our office up on Office 365 and our home PCs also, as we do work remotely as well as maintain an office in St. Louis Park.
Lisa is an expert in Office 365 mapping, management and administration. We are completely satisfied and pleased with her timeliness, effectiveness and professionalism. I give her my highest professional and personal recommendation."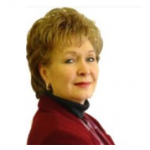 Linda Yutmeyer Dupasquier, Galena Realty, Galena IL
"Lisa is the best computer expert I have ever worked with! She's SO knowledgeable about computers and was able to fix problems that several other computer experts could not. As a small business owner in a rural area, it's hard to find competent IT people, but how fortunate I was the day I stumbled upon Call That Girl! She's just a phone call away. I always enjoy working with Lisa…what a woman!"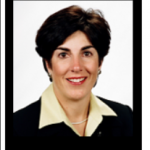 Lisa Diehl CCIM, CPM Diehl and Partners, www.closethediehl.com
"Call That Girl has been a partner of mine since 2008 when I started my own commercial real estate company in the Twin Cities. As a real estate agent who owns her own business, I cannot afford to be without tech support when I need it. Lisa and her team have been able to assist me in growing my organization and staying current with technology."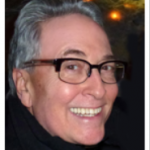 Ron McCoy, www.realmccoy.com
"What can I say…Lisa, your creative and technical problem solving expertise really saved my bacon. Dealing with IT support was always a burden for me, feeling spoken down to, you know, another "ID10T" problem", but your responsiveness and communication skills were professional and on target solving my problem and creating a long term support relationship, thanks!"

Brian Houston, Computer Guy
"I've been listening to Lisa's "Call That Girl" podcasts for quite a while, and was always impressed with her skill set and the confidence she has in her work.  As a part-time IT guy, I needed some expertise in transitioning the users at my full time job from Gmail to Exchange Online, and I knew for sure I didn't want to tackle it myself.  It was an easy decision to make to ask Lisa for help, and she was all over it.  Not only did she help with the backup and migration, but she also helped me understand the process.  In my opinion, the best IT professionals are the ones that are willing to share their knowledge so that the user is not always 100% reliant on outside help, but can learn to do for themselves.  One other very important quality Lisa has is that she is fast…there's no chewing gum stuck on her shoe!  She gets the job done quickly, which lets you know that she respects your time and investment.  If you need help with Office 365 migrations or other remote support, don't waste your time calling around…just Call That Girl!"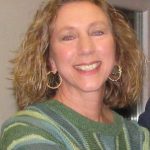 Fern Perusse-Filzen, CPC, PCC, FLMI
"When I called Lisa, I was in the middle of migrating from Office/Outlook 2010 to Outlook 365.  I had attempted to do this on my own and got terribly lost in the process.  What the "wizard" guides don't tell you are all of the details or order in which things need to be done.  I had incomplete settings and was not able to import or sync my email or calendar.  Lisa was able to remotely access my computer and straighten out the mess quickly and efficiently.  She is proficient in the Microsoft application and knew exactly what to do.  Lisa told me up-front in our initial call what she would do and the estimate of the cost.  Lisa not only set-up my desk-top, but also helped sync my iPad and Android phone.  This has improved my efficiency in entering appointments once (instead of having to enter in 3 devices) and I have access to business information when needed.  I felt very confident in Lisa's abilities as well as appreciated the open and honest communication while we worked together.  I will recommend Lisa to anyone in need of help with Office 365."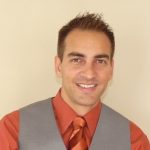 Rick Costello, Website Profit Doctors
"Thanks so much for your help. Before working your magic, my Outlook was sluggish and often stalled at start up. Not only has all that been corrected, but you also fixed the contact and email search features, which had been busted for years. You certainly know your stuff!"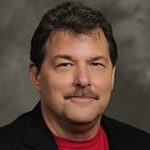 Paul Lyons, Beef Jerky Outlet Franchise
"Call That Girl gets things done. If you need help with all things Microsoft and Outlook, Lisa is your best friend. She transitioned us to MS Exchange quickly, efficiently and affordably. Highly recommend. "
Mike Rebollo, The Total Package
"Call That Girl has been an excellent resource for me.  I am an independent sales rep and rely on my Windows PC along with Outlook.  Although I have a very good source for my web hosting and web page design, I was looking for someone to help me with specific Outlook issues.  Some of my issues were simple to handle, but many were more complex.
When I did the Google search and found Call That Girl, I was a little hesitant to work with someone long distance.  I am in CA and Lisa is in MN.  However, most of my other tech support is done remotely these day, so after speaking with Lisa, I decided to give it a try.
I must say I am extremely pleased with the prompt, professional response I get from Lisa and Call That Girl.  She has helped me take care of all my issues.  I was so pleased after the initial service I went ahead & purchased an additional 4 hours.  I know things were going to come up over the next 12 months & I wanted someone I could rely on.  I have used the service a couple of times since my initial service in November 2014.
I also found out that Call That Girl can provide service for QuickBooks too.  We have not used it yet, but it is good to know we can. I highly recommend Call That Girl."
Michael Sandberg, Sand Search Partners, LTD
"Lisa with Call That Girl has been incredibly helpful to our business.  Not only did she do an amazing job getting us set up with Microsoft Exchange, she is always quick to respond to our inquiries and find solutions to any IT needs that we encounter."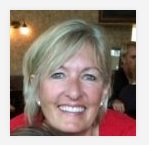 Tasha Coats, Visum Advertising
"After spending years of working with other IT support companies that leave me more exasperated and paying way too much for that frustration I finally turned to Lisa at Call That Girl for help for our small business. Lisa first was able to help me with moving everything on an old computer to a new one, all remotely!  I had immediately bought a service pack so that anyone at my company could call without worry of cost.  Since then she has been so prompt to helping us.  Recently we added new emails and Lisa helped us get everything up and running using an "exchange" – whatever that is!  I totally trust in her knowledge and expertise and nothing seem to take too long to get fixed!  I have finally learned to always Call that Girl for IT help!"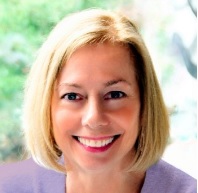 Jane Carroo, Organizing Coach Company
"Lisa helped me with a challenging tech issue and implemented a solution that only took a couple of hours to implement.  Thanks so much for your prompt response and tech wisdom!"
Jay Brody, independent consultant
"Stop wasting time searching for your Outlook solution on Google. You call a plumber for plumbing issues, go to a surgeon to perform surgery on you and see a dentist to fix teeth issue….you call Lisa to fix Outlook issues.  After wasting too much time trying to fix Outlook issues on my own, a pain free search of Google led me to Lisa who politely and professionally fixed everything wrong with my Outlook. I have recommended her to numerous others and will use her services again in the future with my consulting clients."
TBH
"I was very pleased with Lisa's work, she "fixed" my calendars & cleaned up a lot of extra's I had from trying to fix issues myself. I can sync from my computer to my iPhone & iPad & have only one calendar. I would recommend her to a friend or colleague. Also, you can tell she likes Outlook & has been a super user for years."
Merrill McAdams, Rivershore Nursery
"A strong and honest References is always a great way to help one determine if you want to engage the services of someone .  I work in the hi-tech world and have both a personal computer and a company computer.  Recently Outlook died for no reason on my personal computer.  I found Lisa on the Web and reached out to her for help.  Lisa had me up and running within 15 minutes, seriously, 15 minutes!!  Going forward , I only work only with Lisa.  I don't recommend often, but in this case I highly recommend "Call that Girl".  Thank you Lisa, I appreciate you performing your magic…..both times!"
Robert W. Patterson, MD
"I had tried for over a year to get someone to help me with fixing the mess I had made with Microsoft Outlook. I was using it to handle emails from five different businesses and two personal accounts also. I had a friend who told me about Lisa at Call That Girl …so I called and gave her a try. Honestly, I was skeptical, at first.
What happened was I essentially then had a "Microsoft Exchange wizard" working with me. She quickly straightened out my mess, and then fixed the mess that had spread from my desktop here at the office to the one at home, as well as to my laptop, iPhone and iPad. She was unbelievable! There was no question she could not answer — She is the best ever! I had previously asked for help from three IT professionals (including one formerly on my staff). They were really unable to even understand my problems and needs. Lisa understood it, and fixed it. I think I will keep her email and number handy. She is awesome!"
Jack Williams
"I have known and dealt Lisa Hendrickson of Call That Girl for many years.  I would have no hesitation in recommending Lisa for any problems that may arise on your computer with any aspect of Microsoft Office and with any problems that you may have with viruses, ransomware, malware, etc.  I have used her to solve my issues with office (primarily Outlook) and various virus/hijacking situations that have occurred on my computers. She is extremely knowledgeable in all of the above areas and more.  She is quick to respond, on time, reliable, trustworthy and fairly priced.  Furthermore she backs up her service. Her business is many faceted and you should really take advantage of her expertise."
Andy Labowitch, TruSource
"TruSource is a small boutique recruiting firm specializing in the Twin Cities Engineering market. My business is highly dependent on having access to consistent dependable email service. When Outlook gets corrupted, a key channel of communicating with my clients is compromised. Not good.
I have used Call That Girl on several occasions to resolve issues around Outlook 2010.
The issues involved everything from data file configuration to setting up my system on Microsoft Exchange. Lisa is a professional who has been responsive and easy to work with. She's very good at quickly getting to the root of the problem, keeping the customer in the loop at all times and providing excellent follow-up. I would highly recommend Call That Girl for professional, competent and timely support. "