SEO for Managed Service Providers
Since 2007 I have owned Call That Girl and done most of the marketing myself. I have done some paid ads and many other marketing ideas and have now, 10 years of experience. Many have asked me during all these years to help them with their marketing and I have helped many with ideas or learning something. Many have said I need to offer marketing. I even had a technical coach I hired two years ago tell me on our last day together that I needed to start offering marketing coaching.
As much as I love troubleshooting Outlook and helping clients get their Office 365 squared up, I am ready to do more work on the marketing side. Since I don't want to be a marketing service where I do everything (not yet anyway!), I want to start out by offering my usual 30 and 60 min appointments like I offer my Outlook and Office 365 clients. Since I am a business owner and a working technician, you know I have experience and am not a "marketing hustler".
If you are an Outlook or Office 365 client reading this, all of the services below can be used with your prepay ticket, consider it "bonus help".
How I can help for those that want to do it yourself!
I can teach you following and if it's not on the list, just ask. If I can't help, I know many folks who are talented and are for hire by the hour.
SEO blogging training
Day to day blogging
Newsletter & Social Media coaching & training
Basic WordPress help
Google Analytics Review
Setting up more marketing tools I use
Competition checking
Website help
For non-marketing & seo help
Learn how to sell and support prepay tickets like I do! These are an awesome way to get in a better cash sale and keep your calendar available for those "quick helpdesk calls". Doesn't matter what business you are in, if you offer support, you can offer a prepay.
Specific Outlook and Office 365 coaching
Microsoft Exchange Training
Help with marketing decisions, sometimes it's good to get a 2nd opinion before investing in some expensive program
Help with getting more quotes for larger decisions such as new website design or a re-do. Many folks don't know other people wh0 can do it, I know many people who can do it and can give other offers
Business in a funk? I've been there, good time to book time with me. I'm pretty energetic and can create a few new ideas to get you charged up again.
If you want specific SEO help, I do have packages for me to do your SEO blogging, help you get ranked in Google. You can find that page here. http://ifoundyouontheinternet.com
Rates
I have decided to have the exact same rates for help as I do for my Outlook and Office 365 consulting work. $139 per hour, best used in a 4 hour prepay ticket $499. We will start with a 30-60 minute consultation and then after can schedule 15-30 min calls unless a one hour is necessary. As I said above,  this ticke can include Outlook and Office 365 help. I'm trying to merge both together.
To get on my calendar use my online form below. If you want to chat first, use the comments area and I will be in touch!
Category: Outlook Support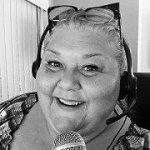 Lisa Hendrickson is the owner of Call That Girl Technology Support. She is an Outlook Expert and Office 365 Consultant. Lisa also works with other experts and computer technicians around the world. Need something? Just ask! I can help you find someone.