If you are experiencing a problem with Norton and want assistance, feel free to submit a ticket by clicking here….we know both Comcast and Norton well and can help you with this, quickly and with an affordable rate. Get 20% off your call by mentioning this blog post.
As most of the Minneapolis/St. Paul readers of this blog know, our choices of getting high speed internet are limited to pretty much 2 corporations in town. Comcast and Qwest.   As a residential computer repair tech, here is how I see the choices being made.
Home users with a phone/landline, have Qwest.
Home users without a phone/landline have Comcast.
According to my website statistics, in the past month out of almost 4000 visitors, 1800 are cable users 951 are DSL. This also includes visitors from around the world too, so it's not just local stats, but interesting nonetheless.
Now, on to my latest Comcast rant. According to their press relase dated Jan 20th, 2010
Comcast Partners With Symantec to Offer Award-Winning Norton Security Suite to Its High-Speed Internet Customers

Norton Offers Superior Protection, Robust Family Safety Tools and Fast Scanning Speeds
Call That Girl has a problem with this press release. Norton/Symantec is far from "Award winning" in our computer repair shop. Norton/Symantec is one of the antivirus programs that I see in the shop BY FAR more than any other. Not only are they not catching the latest Malware viruses, but the program is so slow for some users, that they call us to figure out why it's slow…only to have me SHOW them, their Norton/Symantec is killing their computer. Of a slow painful death. I also have to add, I call it far from ROBUST. Sure it has all the bells and whistles, but it doesn't work.
Pay us to remove it? Sure
Remove it yourself? Great!
Never install it? BEST CHOICE
Install and purchase a Malwarebytes Anti Malware license? Most awesome choice! Click on the image below to get Malwarebytes with CTG's anti-virus protection plan.

Am I saying that going with Comcast is wrong? No. I have Comcast and am ok with their products and prices, no complaints either on customer service from my past experiences. I am just blogging about how customers should avoid the trap of "free antivirus" from a company that has no business giving you something that will slow down THEIR INTERNET service. I just don't get it.
Mind you, I also wasn't a fan of the McAfee product they used to give away either, but if I had to make a choice of one over the other…I would probably chose McAfee.
To close, I will add that Qwest used to (not sure if they do now) offer Windows Live One Care, but they probably won't be in the future, as it's being discontinued.
http://onecare.live.com/standard/en-in/default.htm?mkt=en-in
Microsoft's replacement product though is is quite nice. Read my blog a couple down for a review on that.

If you are here and want to start your own computer repair business, check out my blog series about How to start a computer repair business

Category: General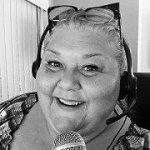 Lisa Hendrickson is the owner of Call That Girl Technology Support. She is an Outlook Expert and Office 365 Consultant. She also is now offering SEO and Marketing help for small businesses.