Welcome to my How to Start a Computer Repair Business series of blogs.  Every story, example and tip is based on my past experience of onsite repairs, offices, stores and finally going remote support only.
Let's get going!
I'm going to guess if you are out Googling "How to Start a Computer Repair Business", you are seeking advice and want to learn from  experts on what you should do. Let me first ask you, why do you want to start a computer repair business? Do you have the passion to work for yourself? Do you not like working for others? Do you want a variety of work not limited by your current employer? Do you want to make more money or grow a large support company? These are the most common reasons techs venture out on their own. But are you one of those that can take it to the level of running a successful computer repair business? Do you have what it takes to be self-managed and wear many hats? Owning a business is more than fixing computers! Owning a business in any industry means you work work and work and work some more. The work is not fixing; it's managing, doing paperwork, marketing and much more (these things…are not everyone's favorite). As you read through these blogs, I hope you find enough positive and encouraging information to keep you on track to start your own business.
Moving ahead…
Consider this a guide of sorts based upon my knowledge and experience since 2003. This first blog post is a short story about how I got started and a bit about me. Below is the list of blogs and the topics I cover in this series.
So you may ask….What is my experience?
In 2007, after being let go from a 2 week position with a law firm because "I didn't fit in" (probably because I smoked and had visible tattoos), I came home with hot coffee in hand, sat down and started putting resumes out again. By noon, I was already sick of looking for the next job I would probably hate and had decided that I was done with this corporate life (7 years) and wanted to do Call That Girl (CTG) full-time. I started CTG in 2003 while I was between jobs, but never could commit full-time. I really didn't feel "ready".  Now was the time though, I felt more than ready. Nothing makes you more ready than just getting fired from a job you didn't like anyway. So I figured I could do this or die trying. I hated working for others. I was always the type that just liked running my own show at any job. I  worked too hard, I had too much passion and liked working nights and weekends. I was built to be an entrepreneur. Done! I'm doing it! I spent all afternoon feeling excited and started writing down ideas I had for the new CTG. I made list after list, and scoured Google for information. No one I knew owned a business and I really was all alone on this venture. By 5:00 pm I had purchased CallThatGirl.biz because the .com was not available, but that didn't bother me. I just knew I had to have something and find someone to create my website. I was ready to get going and I had a mission….new job, new business, new life. I spent the weekend feeling elated I was doing this, even though I had no idea what I was doing. I didn't have hardware experience, I was a software tech, all I knew was that I liked supporting clients and taking care of tech problems. I was a helpdesk tech!  A neighbor gave me one piece of advice that I will be eternally grateful for, "Go to networking events" and this is not "computer networking events" but rather "face to face meetings." I had no idea what she was talking about, so she sent me an invite to one meeting, and after attending I was hooked from the get go. I loved getting out, meeting others and talking to them about their needs and more importantly, talking about me and my business! So as CTG started to gain strength over the next few years… I networked, marketed, failed at some ideas, succeeded at some, learned the hard way.  I grew my company to three stores,  16 employees, closed all three stores and now run the company I finally wanted to run.  What I have passion for: My remote support only company. Yep, that is it in a nutshell! As we move along the blog series, I will give advice the best I can. I wish you well with your adventures in business! Each blog will end with my eBooks that I sell, (all excellent step-by-step guides) and other eBooks and free technical resources. Feel free to send me a comment if you want information added, or just want to send me a comment. Thank you!
Call That Girl's eBooks and Training Videos
Welcome to my eBooks and Videos sales page. Below you will find everything I sell and support as well as some free information at the bottom.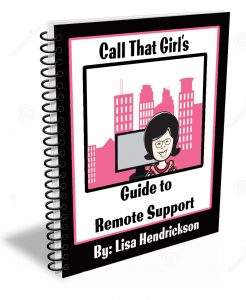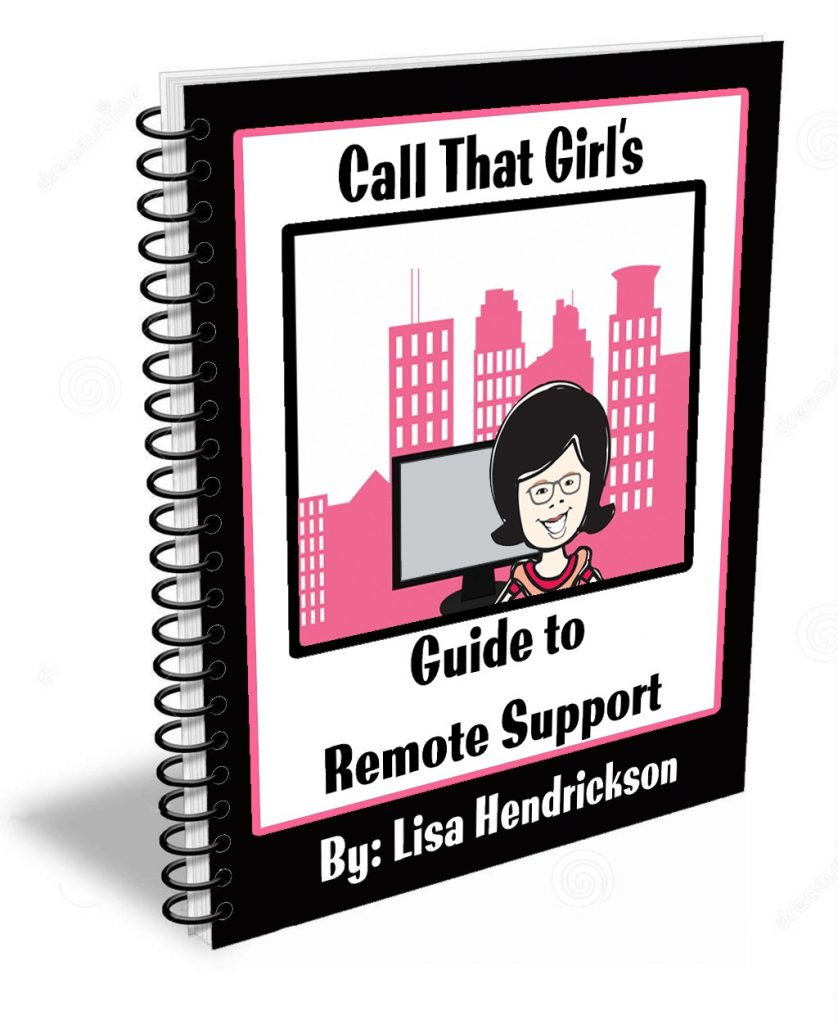 Lisa's eBooks, all 5 eBooks $39
The Remote Support Guide (Best seller!)
A step by step guide to setting up your business to have a successful remote support business
Tips and information on how to service your clients remotely
How to increase your daily sales with new services, prepay tickets and daily monitoring plans
Includes templates for email booking appointments, client & project agreement forms, terms and conditions, small business proposal, pricing guidelines and scheduling appointment forms.
The Manual of Operations 
This is an old document but many still like using it for a template
40 page Word document
Delivered as a Microsoft Word Template, easy for "cut and pasting" your business name into the document
Standard operating procedures
Employee conditions for employment
Job descriptions
Human Resources policies
Much more…
The Social Media Guide 
29 page workbook style (outdated but have valuable info!)
Great tips and tricks that I learned the hard way
Easy to understand steps on how to push out social media messages
Newsletters, blogging and WordPress information
Toolkit information you will need and other things you will need to use social media
A social media to do list
How to do a social media blast
The Guide to Microsoft Exchange Migrations 
22 page PDF
Step by step instructions on how to do a migration without tools with screenshots
Learning how to back up current mailboxes, calendars and contacts
Learn how to update the DNS for migration
Importing mail/calendars and contacts into new server
Aftercare lists
How to sell administrative support tickets
How to Start a Computer Repair Business 
Get all the free blogs in a 48 page PDF
Conversational Style Guide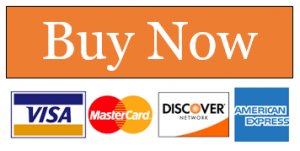 $199
Created just for technicians! Outlook is a program that contains a lot of data, lots of moving parts and offers 100's of features which are all guaranteed to break at some point. As well, it's the program most used with the Office 365 Business Plans. These videos will train you how to properly prepare, repair and learn Outlook in a 360 view.
What you get with your purchase
7 videos
4 hours of intense training ~each made in short videos so you can stop & practice
Access to Lisa's private Facebook group

SEO/Google Ranking Services
Get found today! So many technician friends I know have great websites up, but not many have good SEO to help them get found. My services help you get found by creating content in your website using your location and your services. I have a starter set for $450 and buy as you like "next level" for $175. No contracts, no monthly fees, just buy as you want.

Free Learning Guide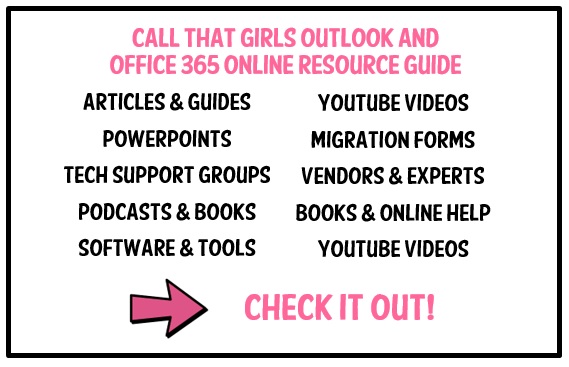 Sign up for my newsletter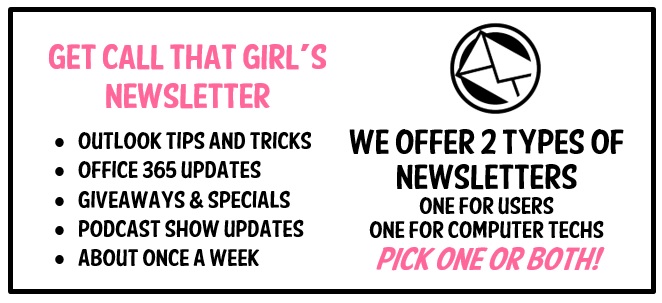 Check out my Podcast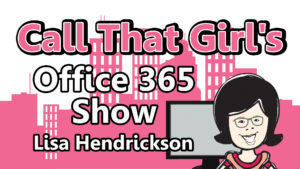 Need to Hire Me? Below is a list of tech to tech services I provide. Contact me below.
Outlook Expert
Exchange Migration Coaching
Exchange Migration Management
Client Outlook Training
OST recovery
Email investigation
Category: How to Start a Computer Repair Business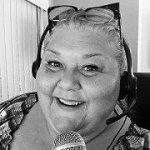 Lisa Hendrickson is the owner of Call That Girl Technology Support. She is an Outlook Expert and Office 365 Consultant. Lisa also works with other experts and computer technicians around the world. Need something? Just ask! I can help you find someone.