Guide to Microsoft  Office 365 Exchange Manual Migrations
Many break/fix techs are looking to learn how to do more Microsoft Exchange Migrations as requests are coming in more and more for Office 365 help. Exchange is the #1 product in the Office 365 Product line, if you don't know it, you can't support it! I make it easy for you to learn and grow your services with Office 365 Exchange migrations.

What is included in this guide…
22 page PDF

Step by step instructions on how to do a migration without tools with screenshots

Learning how to back up current mailboxes, calendars and contacts the correct way

Learn how to update the DNS for migration

Importing mail/calendars and contacts into new server

Aftercare lists

How to sell administrative & prepay support tickets'

Forms for you to copy and use for pre-migration company surveys employee surveys, pricing and aftercare.

Once you purchase this eBook, you can be added to a private Facebook group community for Outlook and Office 365 that I manage.

Category: Outlook Support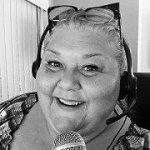 Lisa Hendrickson is the owner of Call That Girl Technology Support. She is an Outlook Expert and Office 365 Consultant. Her specialties include being a Remote Support Technician, Technology Blogger, Podcaster and she is also of the author of six eBooks for computer repair businesses including the most popular "Call That Girl's Guide to Remote Support" To read and learn more, http://www.callthatgirl.biz/publications