As a Microsoft Outlook Expert and Office 365 Consultant, I get calls all the time asking for help with Outlook, Exchange, Office 365, Office 2016, SharePoint, OneDrive and now more lately…Microsoft Bookings, Planner and Teams. Today I will do a Microsoft Bookings Review!
What is Bookings? It's an online calendar system that is included in your Office 365 Business Premium subscription. If it worked 100%, I would gladly use it for my business, but after you see the video and a few of the flaws, I can't use it yet. Hopefully in time!
My video below is a short review of my experience with Microsoft Bookings (for now), Part 2 is coming later.
Category: Outlook Support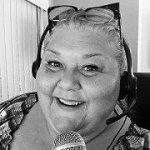 Lisa Hendrickson is the owner of Call That Girl Technology Support. She is an Outlook Expert and Office 365 Consultant. She also is now offering SEO and Marketing help for small businesses.