How to migrate GoDaddy Office 365 to CSP or Another Vendor
I was going to spend some time this evening doing a technical write up on job I did today, after I completed a GoDaddy Office 365 migration to my vendor AppRiver. But interestingly, I had a fellow technician email me about something totally different, I snooped on his blog and found this goldmine of a document!
He just blogged about this today, so the universe is talking here folks. After reading this, I have decided to work with Adam as my migration team. I have known him for many years and feel it's time for me to get out of the migration work. Feel free to contact Adam if you and your team needs assistance. If you need help on a larger scale migration, 20 mailboxes or more, I have another referral for you. Contact me below for details.
End Users/Clients, this is not documentation for you to do your own migrations. This is for technicians who are looking for documentation on how to migrate from GoDaddy. Clients should always call a professional with experience to do email migrations. Most technicians sell Office 365 through Microsoft directly or use a vendor as I do, from AppRiver.
How does Call That Girl fit in this equation? I have years of experience doing migrations, but due to my Office 365 consulting and troubleshooting growing, I no longer am doing the "migration" work but am available for aftercare. Once Outlook is setup for employees, I can help with calendar and contact sharing, administrative duties, SharePoint setup, Teams, Bookings, etc. Anything else, free to contact me. I sell support tickets you can read about them here. https://callthatgirl.biz/pricing-expectations
With Adam's permission, Here is the original blog link, https://www.itproiowa.com/godaddy-office-365-migration
GoDaddy Office 365 Migration Cutover to the real Office 365 instructions
GoDaddy Office 365 is quite limited compared to other vendors' versions. Some of the limitations include a severely crippled admin panel, no provision for two-factor authentication, very little support from GoDaddy O365 support. They will refer you to Tier 1 Microsoft support which typically takes hours to work through issues.
Since these issues are not present with other vendors such as AppRiver, we strongly suggest you do not start with GoDaddy O365, however, if you do and are now running into these limitations we can migrate you to a vendor without limitations and amazing support.
If you would like to do the migration yourself, here is an overview of the process. It is very important that you understand completely before proceeding, otherwise, loss of mail may occur. If you have any questions call us for migration assistance at 319-227-7000.
A domain name (ex. domain.com) cannot exist on 2 different O365 accounts at the same time. It will need to be removed from the old O365 plan before being added to the new one. During this process, there is potential for mail loss if the domain doesn't exist in either location. In order to avoid bounce backs and mail loss, we recommend mail flow be sent through a spam filter such as AppRiver's SecureTide. SecureTide then has the ability to place mail on hold while the domain name is being moved.
With that in mind, below are the steps to follow. To be clear, when I use the term Source and Destination below, the source is the old subscription and the destination is the new subscription. If at any time you have questions, please give us a call!
Phase 1 – Setup
Change your MX records to point to the spam filter (SecureTide). Mail will now flow to the Spam filter then back out to current/Source O365 subscription.
Collect details on all the entities that live on the source O365 account and create them on the destination O365 account. (Users, Groups, Aliases, Contacts, Resources, Shared Mailboxes, Public Folders etc.). They will be created using the ".onmicrosoft.com" address.
Phase 2 – MigrationWiz
Once that is done go to https://migrationwiz.bittitan.com and sign up for a free account and create a project. The users for source AND destination should be setup using the ".onmicrosoft.com" address, Not the domain.
Once users are added to the project run a "Verify Credentials" pass to test credentials.
Once all users show complete for verification run a "Pre-stage Migration".
At this point, you are waiting for the first pass to be done so you can do the cutover.
Phase 3 – Cutover
Warning: Removing and adding the domain can take anywhere from an hour to 24 hours in extreme circumstances.
To begin, call AppRiver Support and ask to put the mail put on hold. Mail will now queue up in the Spam filter (SecureTide) and will no longer be delivered. (Later it will be released and delivered as expected.)
Run a "Full Migration" pass in MigrationWiz. This is the last and final pass as no new mail will come into those old mailboxes.
On the source, edit the users, groups, contacts, shared mailboxes, etc and switch the domain associated with it to the ".onmicrosoft.com" address. You cannot remove a domain if any of those are using it still.
Remove the domain. You may have to call GoDaddy to remove the domain from their system. TIP: It's recommended from an AppRiver sales engineer to just call GoDaddy and cancel the service vs remove the domain, you might have a easier time getting this done.
Add and verify the domain in the new O365 Subscription via the "Domains" Section in O365 Admin center.
Change all of the destination Users, Groups, Contacts, Shared mailboxes, etc back to using the "domain.com" address (instead of ".onmicrosoft.com").
From here you have two options for mail flow. Are you going to continue to use spam filtering? Or are you only using it for the mail hold during the migration process? (We strongly suggest keeping the SecureTide service).

Keeping SecureTide – Call into support and have them take off the mail hold and release the mail to the new MX record. Have them confirm that the new O365 MX record matches the old one. It CAN change between subscriptions. If it doesn't then they will have to update to the new MX in order to avoid mail loss.
NOT keeping SecureTide –  Update your public MX record with the new O365 MX record. Then call support for them to release mail. Same considerations as above. Make sure the new MX record is correct before release.

Setup the new profiles and mobile devices
Contact Adam and his team now at 319-227-7000 for your GoDaddy Office 365 migration needs.
Contact Lisa below for Outlook help, aftercare, training, helpdesk, etc.
If  you found this information helpful, feel free to donate to my Paypal or sign up for my $10 quick question helpdesk!
Category: Outlook Support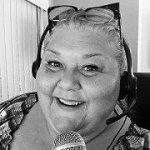 Lisa Hendrickson is the owner of Call That Girl Technology Support. She is an Outlook Expert and Office 365 Consultant. Lisa also works with other experts and computer technicians around the world. Need something? Just ask! I can help you find someone.