Techs are often looking for new podcasts produced just for them to listen to while they are on the road going job to job or working in their shops. Below is a list of the best podcasts or shows that I could find. Want one added? Contact me!
Category: Outlook Support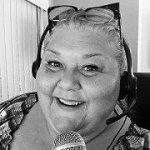 Lisa Hendrickson is the owner of Call That Girl Technology Support. She is an Outlook Expert and Office 365 Consultant. She also is now offering SEO and Marketing help for small businesses.