So we have all heard by now, by next spring Windows XP is not going to be supported and is finally at "end of life". Does that mean your Windows XP computers will not work anymore or you can't continue to you use it? No. You will be able to continue to user your Windows XP computer and reload it as long as you own a license key. So why the hype? The simple fact is that Windows XP updates and security features may or may not work (Well, will not work unless another company steps in and still does updates) and leave your computer susceptible to hackers, crashes and software glitches within the computer. Should you retire your old computer and get a new one? Maybe. Let's discuss.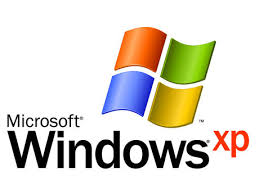 Some of you may have old software that works great with XP and not Vista, Windows 7 or Windows 8. I recommend you keep that computer going, but do not have it on the internet. Bring over information you need via a flash drive to continue using it. I know many of my clients have picture software they just love and hate to lose…so they should just transfer pictures now.
If you need your Windows XP computer still running on the internet, you should be sure you have great antivirus protection and keep it clean. I recommend our product of course because it's great and we do offer tune-ups, so get them done every 6 months or so. The hackers will find ways to make this experience worse or maybe better for you. It's been said that the hackers are focusing on new computers more, but overall….those darn toolbar junk software installs are happening to EVERY operating system Microsoft has out there. None are safe.
If you do not have old software and don't really need the computer for anything, then it is recommended you purchase a new computer, it's probably time anyway before the hardware fails on that old system. Get a new computer, get all new software and you will be in good shape for the next 5-7 years.
Let's now talk about other technical things related…
Should you buy new office products? No, if you have at least Office 2007 or higher you should be ok. Office 2003 is very outdated while it should install fine on Windows 7 or Windows 8, you may have a snag or an issue with old updates or minor issues with printers, other software, etc. It is recommended you buy new software.
Office 2013. Somewhat of a learning curve here folks.  Well, it was for me in the beginning. Like all new things you love to hate, I have slowly become more interested and enjoying the Office 2013 products. They are not much like the old ones, all new interface, options and graphics. Most of the old options are there, but can you find them? I had to do a search mission to find some of my old favorite things I used, but overall…it's your only choice so you might want to give yourself time to play around with the pretty buttons.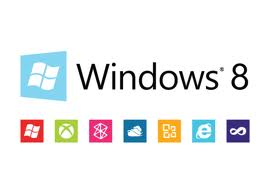 What about Windows 8, I heard it was like Vista, ish!
Yes and no. I think that Microsoft was a bit too "appy happy" with this release, but overall, if you take away all the "bling" and new stuff they give you, the computer runs like Windows 7 just fine. I can help you get these "appy" things figured out so your new computer is almost like what you had before, but it will not be like Windows XP at all, trust me on that one!
I think we will all miss the wonderful world of Windows XP, it was by far my favorite operating system and easiest to use, but times change, technology changes, and we change. If you are interested in having myself or my team help you buy a new computer, desktop or tower, move and transfer your data and help you set up printers, software, etc. Please call or email me 612-865-4475 Lisa@callthatgirl.biz
For even more information…
Ask Leo (one person on the internet I follow) put out a great article about it with a lot more answers. Ask Leo!
http://askleo.com/will-windows-xp-keep-working-after-support-ends/
Category: Uncategorized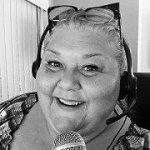 Lisa Hendrickson is the owner of Call That Girl Technology Support. She is an Outlook Expert and Office 365 Consultant. Her specialties include being a Remote Support Technician, Technology Blogger, Podcaster and she is also of the author of six eBooks for computer repair businesses including the most popular "Call That Girl's Guide to Remote Support" To read and learn more, http://www.callthatgirl.biz/publications