Tips on which to buy for Office 365 Home, the one time purchase or subscription model?
Tips on which to buy, the one-time purchase or subscription model? 
Hi folks! in my last newsletter I covered a lot about buying Office 365 but some of you who are old school and like purchasing it one time might want to know the differences on buying or subscribing. I'll fill you in!
There are benefits to using the subscription, if you don't need the "extras" then you are looking at this…buying will is about equal to 2 years of subscribing. Then you own it for life or until it no longer works (Office 2007 still works for some folks!) so you might get 8 free years of your purchase.
The Office 365 Home subscription offers 5 installations for any 5 members of your family for $99. One computer is $69.00. Reminder, this is not your business computers. Some of my clients do buy this version not knowing it's for "family" only. I let them know when renewal time comes around to purchase the correct version.
This is what MS states on their website about Office 365 Home
https://www.microsoft.com/en-us/store/d/office-365-home
Best for households
For 5 PCs or Macs, 5 tablets including iPad, Android, or Windows, plus 5 phones Fully installed versions of Word, Excel, PowerPoint, Outlook, and OneNote, plus Publisher and Access for PC only
Exclusive upgrades and new features
1 TB OneDrive cloud storage per user, for up to 5 users
Microsoft support via chat or phone at no extra cost Your subscription will automatically renew.
Cancel anytime.
Compatible with Windows 7 or later and Mac OS X 10.10. All languages included.
Here is my extended description!
Their tech support is pretty good for help with the applications. They do not help with email account setup and other 3rd party apps (that's what I do) but I have counted on them to help clients with really messy installation issues. They are helpful and it saves me and the clients time.
You can also use OneNote and those notebooks are saved in OneDrive and can sync across all computers and phones/devices. Many of my clients LOVE OneNote so this is important for them.
You also get 60 minutes of Skype time.
Benefits of buying just the software one time
You buy it once and it will last for a long time. Look at Office 2003, it still works technically but the upgrades and features are out of date. I no longer can add an exchange account to 2003, Outlook 2007 still works but only one account per profile.
It's for one computer only and only the Office desktop applications.
From my experience, you can still get Microsoft support on this purchase even if you bought it from Amazon or a Best Buy, etc.
Be careful!
When buying online, be mindful. If it's cheap, you might be in for cat and mouse game of "will this activate" and "has it been pirated" many times. This is common. Remember, saving a few dollars might cost you time!

You might experience an activation issue or logging in problem. These usually can be resolved by calling Microsoft.

Best purchased right from Microsoft.
Be careful when setting up a new Windows 10 computer with your Office 365 accounts, I am seeing folks having issues with this.
I have a feeling that Microsoft will not offer free support for this product after some time, just keep this in mind. Right now I think they are though supporting at no cost. I am not 100% sure!
Final reminder: 
I do not sell Office 365 Home to clients, I will help you purchase and install/configure.
That's it folks! My next and final newsletter for the Office 365 series will be supporting Office 365, mostly business.
To schedule time on my calendar http://bit.ly/1C2IoEO or fill out the form below.
To read more about my prepay tickets https://callthatgirl.biz/pricing-expectations
Category: Outlook Support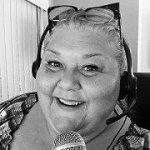 Lisa Hendrickson is the owner of Call That Girl Technology Support. She is an Outlook Expert and Office 365 Consultant. She also is now offering SEO and Marketing help for small businesses.