GoDaddy SharePoint Desktop Syncing Problems
I had a client call in, wanting help with many Office 365 issues. Obviously he was frustrated, he bought a 4 hour ticket from me in less than 10 minutes. But when we had our first appointment, he asked me to fix a few minor Outlook issues and then dove into the real issues. He was on GoDaddy Office 365 and could not setup desktop syncing for SharePoint. HUGE problem. I looked into it and said to him "Your settings don't look like mine". Now I have experience with GoDaddy Office 365 but never had a request for SharePoint desktop syncing. I have a few other GoDaddy blogs at the end of this blog, but for now, here is how I fixed this.
You need to edit the registry with a certain fix and then you need to download the correct OneDrive that should show up as "SharePoint" in your file explorer in Windows. I have both of these files. To get a copy from my dropbox, contact me below. If you found this information valuable, you can donate to my Paypal or sign up for my $10 helpdesk package.
If you're an end user, you might want to schedule time with me or my OneDrive expert. This is not an easy fix for someone who does not have experience.
Category: Outlook Support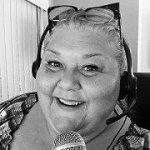 Lisa Hendrickson is the owner of Call That Girl Technology Support. She is an Outlook Expert and Office 365 Consultant. She also is now offering SEO and Marketing help for small businesses.