If you are out seeking training for Microsoft Outlook 2013 and 2016, I'm a working Outlook Technical Expert and created a videos series. Based upon years of questions my clients asked, or what I figured they needed to know the outline was not challenging for me to make.
Most people today don't want to sit through half day or full day onsite training due to expense and information retention. I respect those that can do that type of training, but I find it hard for me to even pay attention to anything for more than 15 minutes. That's why I made some very short, easy to pay attention to videos.
Here is how I sell these to my clients:
I offer the videos for $50 a person or discounted for a group/team. Each person can watch the nine videos at their own pace. Each video is short, average time is 9 minutes. This gives a person enough time to watch, learn, practice and repeat. They can create a list of questions they may still have, then move on to the next video.
After each person has watched the videos, the list of questions can be gathered and you can hire me to do a one on one or a group follow up training session. Most hire me for an hour, and my rate is $169 for consulting/training.
If you think this works for you and your team, check out my video sales page here www.outlooktraining.biz and then contact me below for group discounts. Thank you!
Category: Outlook Support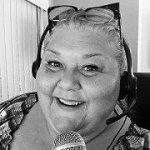 Lisa Hendrickson is the owner of Call That Girl Technology Support. She is an Outlook Expert and Office 365 Consultant. Her specialties include being a Remote Support Technician, Technology Blogger, Podcaster and she is also of the author of six eBooks for computer repair businesses including the most popular "Call That Girl's Guide to Remote Support" To read and learn more, http://www.callthatgirl.biz/publications