Most folks who call me for the first time usually have a lot of work that needs to be done, a typical call is over one hour. You might find yourself down the road with a small Outlook issue, one that might only take me 15-30 min to fix. Since I do have a minimum of one hour for any request, this is when upgrading to a prepay ticket is of value and a great investment for you and your company:
These tickets allow you to only use what you need. I only track time used.
Special scheduling link to bypass forms, credit card
Early AM emergency assistance
Email questions are free
These tickets do not expire
Anyone in the company may them
You may gift time to others
4 hour ticket $499 
8 hour ticket $899
Please let Lisa know prior to the appointment if you are interested in the support ticket option so we can upgrade your invoice prior to the appointment.
Read our testimonials here…. http://callthatgirl.biz/testimonials
Category: Outlook Support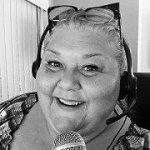 Lisa Hendrickson is the owner of Call That Girl Technology Support. She is an Outlook Expert and Office 365 Consultant. Her specialties include being a Remote Support Technician, Technology Blogger, Podcaster and she is also of the author of six eBooks for computer repair businesses including the most popular "Call That Girl's Guide to Remote Support" To read and learn more, http://www.callthatgirl.biz/publications