Since 2007 I have owned Call That Girl and done most of the marketing and SEO myself. I have done some paid ads and many other marketing ideas and have now, 10 years of experience. Many have asked me during all these years to help them with their marketing and I have helped many with ideas or learning something. Many have said I need to offer marketing and SEO coaching. I even had a technical coach I hired two years ago tell me on our last day together that I needed to start offering marketing coaching.
As much as I love troubleshooting Outlook and helping clients get their Office 365 squared up, I am ready to do more work on the marketing side. Since I don't want to be a marketing service where I do everything (not yet anyway!), I want to start out by offering my usual 30 and 60 min appointments like I offer my Outlook and Office 365 clients. Since I am a business owner and a working technician, you know I have experience and am not a "marketing hustler". All my referral folks own their own businesses and you will be referred to them as needed and they will bill you directly.
If you are an Outlook or Office 365 client reading this, the services below can be used with your prepay ticket, consider it "bonus help".
Before you read, please know that I added just about everything I know and know very well to the list. Read it, create a wish list and then review my pricing and determine if this is the marketing help you need. Marketing is a very important part of my business; my entrepreneurship and I love sharing. It's not for everyone. But if you know it's not for you to do it all, I have resources. You still need someone to do the in-between. I have affordable packages that will not break the bank. My resources are trusted people I have known for years or hired.
Now learn a bit about marketing and SEO and how I can help.
What is marketing? 
Getting your company and brand exposed to the public through various channels.
Most large companies have marketing departments.
Most small business owners are the marketing departments
Most small business owners started their business because they love what they do and have a talent for. They love what they do, marketing is not something that everyone loves to do but you must do to grow your company and get brand exposure out there.
Wait, what about advertising?? This is how I see advertising, it's a one off. You got to a restaurant and sit down to eat and the placement is of all the local business with a coupon.  You can take that with you and redeem it later. Will you remember the ad? Maybe if they did something really creative, did something memorable. Same goes for bathroom ads on the doors, bus stop ads, etc. Some companies use ads for their marketing campaigns.
What is SEO?
For those that don't know, SEO is search engine optimization. Or easier to say, "Google searches". When you search in Google, you are looking for an answer to a question, or you are looking for something to buy, or someone to hire. Or yeah…searching your health problem and Google reveals you are in big trouble. Google is awesome and if your company is not in Google, you are missing out on a free marketing opportunity. I can teach you how to get ranked at no charge in Google, you just pay for my time to learn it.
How I can help for those that want to do it yourself! 
SEO blogging training. I will train you how to do it yourself, or you can hire my referral to do it. I
Day to day blogging. I will train you how to do daily posts with SEO to get the most bang for your buck on your time doing these.
Newsletter training. Newsletter needs to have analytics and great call to action. I can teach you how to make awesome newsletters that can get you better open rates, call in and calls later.
Social media training. Learn simple ways to post your updates and get on a consistent schedule! LinkedIn and Facebook are different. I can show you some neat LinkedIn free marketing tips that you can start doing on a daily basis. Expand your local network, slowly market your skills and talents to them.
Basic WordPress help. Many of my clients have a WordPress site, but never do anything with it. Time to get into it and make it part of our company again!
Google Analytics Review. Did you know you can easily check your website statistics? I can help you set this up and check weekly on your progress with your blogs, seo and newsletters.
Setting up more marketing tools I use. Oh yes, I have a few tricks up my sleeve. I will help setup and train you on these.
Competition checking. Ah, never thought about where you rank compared to your competition? I can show you easy ways to do a spot check on who is doing what and how they are working Google.
Google map marketing. Never heard of this? Well…if you are in a support business, all your clients are on the Google Maps.
Learn how to sell and support prepay tickets like I do! These are an awesome way to get in a better cash sale and keep your calendar available for those "quick helpdesk calls". Doesn't matter what business you are in, if you offer support, you can offer a prepay.
Specific Outlook and Office 365 coaching
YouTube video, editing, publishing and SEO
Podcasting, create a podcast
Help with marketing decisions. Sometimes it's good to get a 2nd opinion before investing in some expensive program
Help with getting more quotes for larger decisions such as new website design or a re-do. Many folks don't know other people wh0 can do it, I know many people who can do it and can give other offers
Business in a funk? I've been there, good time to book time with me. I'm energetic and can create a few new ideas to get you charged up again.
Anything else? Just ask!
Finding affordable people to help with marketing. Many folks like me do small projects or by the hour work.
For Computer Business Owners Only
Help with marketing your Office 365 to Google/Bing, Social Media, Newsletters, etc.
My graphic designer has created a set of Office 365 designs that you can use for your marketing online and in newsletters. You can buy the generic batch or have custom logo and company added for an additional fee.
You can use the tickets for Outlook and Office 365 help
Technical blogger & editor available.
Use my content for your own. Of course, I ask you don't copy/paste but you are free to use my marketing content for your own page. This is only approved for paying customers. Anyone caught using my content will be dealt with accordingly.
Microsoft Exchange Training & Coaching through your first migration
My referral lists
Graphic Designer by the hour
WordPress advanced help by the hour
Full WordPress website design and redesign, depending on your budget and requests, I know many WordPress people to send your way
Extra this and that stuff, I have a great US Vet in the Philippines that is $15 per hour
Daily Facebook posts $175 per month, I use this company and happily want to refer them!
What is included? 
Homework. Very important to coaching and mentoring. I even give my Outlook clients homework. You will take what I trained you on, and use those skills to do some on your own. Then I can check your work later or during our next appointment.
Documentation of each call
Purchase of tickets do not expire, so use as you wish. Need a 1-hour appt to get kick started? Use the other 3 hours in short increments of time or later.
If you want specific SEO help, I do have packages for me to do your SEO blogging, help you get ranked in Google. You can find that page here. http://ifoundyouontheinternet.com
Rates
I have decided to have the exact same rates for help as I do for my Outlook and Office 365 consulting work. $139 per hour, best used in a 4 hour prepay ticket $499. We will start with a 30 or 60-minute consultation and then after can schedule 15-30 min calls unless a one hour is necessary. As I said above, this ticket can include Outlook and Office 365 help. I'm trying to merge both together.
To get on my calendar use my online form below. If you want to chat first, use the comments area and I will be in touch!
Please contact me via my contact form at vCita:
Contact Form for Call That Girl Tech Support

Category: Outlook Support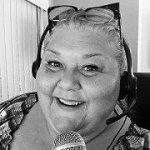 Lisa Hendrickson is the owner of Call That Girl Technology Support. She is an Outlook Expert and Office 365 Consultant. Lisa also works with other experts and computer technicians around the world. Need something? Just ask! I can help you find someone.