How to add a blank profile in Outlook 2016
Well, this was not easy to figure out folks. The new account connector has been giving me MANY headaches. I'm going to add these on at the bottom of the blog as a bonus so you can read and beware.
Let's start with the first more horrible "update" removing the option of adding a test account in the mail app in control panel or when prompted.
If you already have an Outlook account setup, In the Run window, type Outlook.exe /PIM <your profile name> and then click OK. This should allow a new test profile to be added and you can troubleshoot then in safe mode or regular to turn off add-ins, etc. If you do not have an account yet setup, Check back on this blog as I will update it as soon as I get a chance. I just had this issue today happen so I don't know new accounts yet.
Microsoft gets this credit for getting out the information but they do not get credit for not letting folks know of their sneaky new features, which I call DOWNGRADES in a product that just used to work (Outlook 2013 for example) Read below for more things to watch out for
Credit: https://support.office.com/en-us/article/Use-Outlook-2016-without-an-email-account-477a1fc3-4423-4156-bef4-67489edfdbef
More Outlook 2016 issues to watch out for
Cannot sometimes or usually just set up an IMAP account with the new connector
Must have autodiscover setup properly for Exchange to setup, cannot do manual setup anymore.
Purchased Office 2016 has no free support, you have to pay now. I had my client skip this, buy Office 365 Home and I installed the Office 2013 Office 365 copy I have. Need a copy? 🙂
Oops, bought from Dell and it was pre-installed? My last client had 64 bit installed, defiantly not the version you want! They tried to return the computer and Dell wanted to charge them a fee so yep, we had to keep moving on. Sad case.
Password prompt keeps popping up? That's a fun one to troubleshoot! Read this blog https://callthatgirl.biz/outlook-keeps-asking-for-password
If you need Microsoft to help on a profile that you have setup with IMAP and use the calendars and contacts, be careful removing the profile without backing up. They are fast to just delete profiles, so is GoDaddy!
Better grab a copy of the autocomplete, seen this now disappear! C:\Users\Profile name\AppData\Local\Microsoft\Outlook\RoamCache
I will add on as more issues arise
If you need my help, you can use my scheduler below. Thanks!
Category: Outlook Support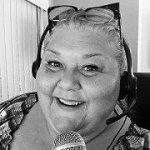 Lisa Hendrickson is the owner of Call That Girl Technology Support. She is an Outlook Expert and Office 365 Consultant. Lisa also works with other experts and computer technicians around the world. Need something? Just ask! I can help you find someone.