What You Need To Start Your Computer Repair Business
Welcome to Call That Girl's Guide to starting a computer repair and support business blog series. If you found a blog out of order,

 

you can start with the first blog by clicking here How to start a computer repair business

.

 Each blog will lead you to the next one until you reach the final blog.
In this series I will give tips, examples and information about how to start a computer repair business that I learned on my own initially and then later on through the help of online technical resources & friends.
I will also offer advice on what type of computer repair business to start, business and legal information, remote support, products and services you can sell, tools your computer repair business might need, a guide to pricing, a list of resources, and marketing advice.
Now we can move into the good stuff. You've decided to officially start your business, now what do you really need to start your own computer repair business?  I am a bit excited about writing this for you all because from my experience, I didn't really know and just "winged" it. Back in 2007 of course there was information out there, but now there is TONS of information. Other experienced techs who might be reading this may have a different opinion, but again, this is based off my past experience.
Let's get going!
Naming your business – Of course, the fun part! A name for your business and website. Now I'm sure the day you thought of starting your own computer repair business, you either knew the business name right away or have been pondering a good name. I've seen many techs want their name to be "Justin's Computer Repair"  (personally branded, hard to sell later) or "Boca Raton Computer Repair" (location branded, easier to sell later). Or some folks have just a name that they made up and liked, like me, "Call That Girl".  Before you fall in love with a name, check out www.register.com and make sure the domain is available for the .com, I took .biz because I didn't care. It's your call though. Either way, the business name and website should match up.
Get a logo – I will talk more about website design in the "marketing" blog, but you will need a logo to get started. I have been through at least a dozen designers before I found the nifty and cost efficient website www.fiverr.com. Since last summer, I have fallen in love with Fiverr and use a few different designers. All for just, yep, $5. Before you send out a crazy idea to the designers, think about a few things and what you want your new business name to represent about you and your new business. Marketing pro's recommend 2 or 3 colors, simple graphics,  font choices that are easy to use on your own computer (I do a lot of my own graphics, so my designer uses Gisha). I like using logos that can be adapted to other graphic needs. See my example here with my "girl" with a monitor and the Outlook icon on in the monitor. She is my "brand" and people see the girl and know it's my business attached somehow. I have her on almost every form of marketing and advertising I have, including all of my podcast shows and eBooks.
Business plan – Yep, you need a plan of sorts. Do you need an official "business plan" that is very structured and intended to follow to a T? Maybe, if you are planning on getting a bank loan to help you finance your operations or have an investor, they may require it. Most techs though, just start on a wing and a prayer. I did this. I had no idea what I was doing, but I did create a "Game Plan" more than a "business plan" so I could follow along. Mind you, my plan changed often because of new ideas I would come across, new people I met and new adventures. Keep your eyes open and you might find you have an ever changing "plan" too.  This is the fun part, never knowing what can happen tomorrow. If you do need a business plan, then I recommend working with SCORE, they can help you write an official plan. The members of SCORE are all retired business folks and are very helpful. I was with them for almost two years. I will be discussing SCORE in another blog coming up.
Services List – What are you going to offer to your clients? Now that you have read in my last blog how you want to service clients, what are you going to offer to them? Basics are usually the best to get going. Since I told you about four ways to support your clients, you can offer the same services to all four, then add on as you are comfortable or find more requests coming in. When I was starting out, I offered home support only. And that included pretty much everything in terms of servicing. Below is a list of the main services a computer repair business offers:


1. General computer repair -hardware/software

2. Laptop repair – hardware replacement/repair/soldering/etc.

3. Virus removal & Tune ups

4. Data recovery services

5. Data backup

8. Computer training

10. Computer parts

Forms and paper work stuff

Client agreement of any sort… probably the most important form you will need. If you need an intake form at your front counter or something for a client to sign off on onsite, or an outtake form….I am not the best "form creator" so at this point, I will be referring you to take a good look at a kit created by my friend Bryce Whitty Technibble Computer Business Kit 3
Call That Girl's eBooks and Training Videos
Welcome to my eBooks and Videos sales page. Below you will find everything I sell and support as well as some free information at the bottom.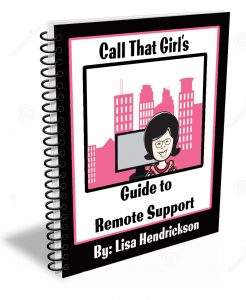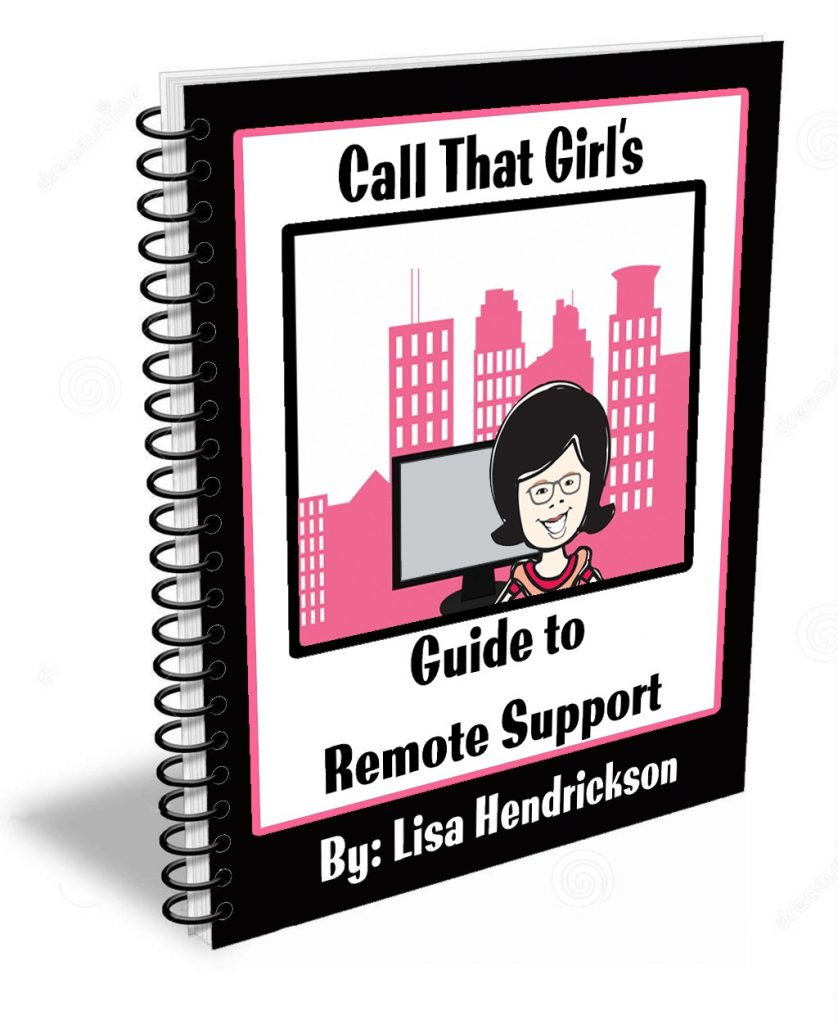 Lisa's eBooks, all 5 eBooks $39
The Remote Support Guide (Best seller!)
A step by step guide to setting up your business to have a successful remote support business
Tips and information on how to service your clients remotely
How to increase your daily sales with new services, prepay tickets and daily monitoring plans
Includes templates for email booking appointments, client & project agreement forms, terms and conditions, small business proposal, pricing guidelines and scheduling appointment forms.
The Manual of Operations 
This is an old document but many still like using it for a template
40 page Word document
Delivered as a Microsoft Word Template, easy for "cut and pasting" your business name into the document
Standard operating procedures
Employee conditions for employment
Job descriptions
Human Resources policies
Much more…
The Social Media Guide 
29 page workbook style (outdated but have valuable info!)
Great tips and tricks that I learned the hard way
Easy to understand steps on how to push out social media messages
Newsletters, blogging and WordPress information
Toolkit information you will need and other things you will need to use social media
A social media to do list
How to do a social media blast
The Guide to Microsoft Exchange Migrations 
22 page PDF
Step by step instructions on how to do a migration without tools with screenshots
Learning how to back up current mailboxes, calendars and contacts
Learn how to update the DNS for migration
Importing mail/calendars and contacts into new server
Aftercare lists
How to sell administrative support tickets
How to Start a Computer Repair Business 
Get all the free blogs in a 48 page PDF
Conversational Style Guide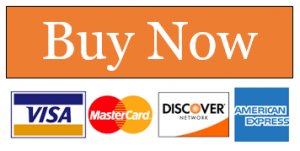 $199
Created just for technicians! Outlook is a program that contains a lot of data, lots of moving parts and offers 100's of features which are all guaranteed to break at some point. As well, it's the program most used with the Office 365 Business Plans. These videos will train you how to properly prepare, repair and learn Outlook in a 360 view.
What you get with your purchase
7 videos
4 hours of intense training ~each made in short videos so you can stop & practice
Access to Lisa's private Facebook group

SEO/Google Ranking Services
Get found today! So many technician friends I know have great websites up, but not many have good SEO to help them get found. My services help you get found by creating content in your website using your location and your services. I have a starter set for $450 and buy as you like "next level" for $175. No contracts, no monthly fees, just buy as you want.

Free Learning Guide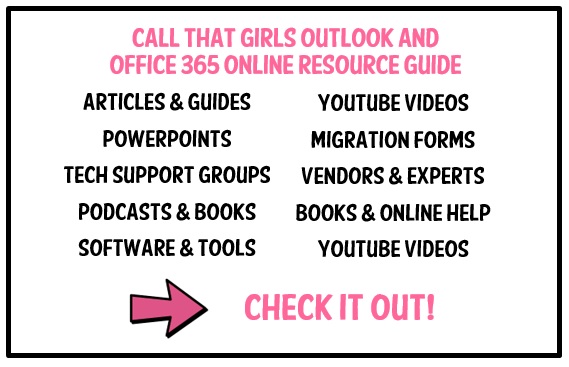 Sign up for my newsletter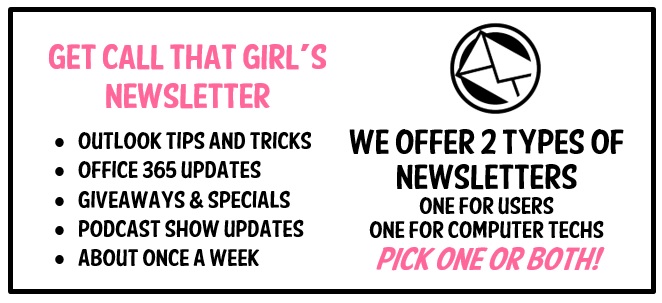 Check out my Podcast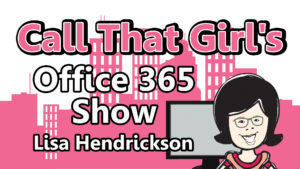 Need to Hire Me? Below is a list of tech to tech services I provide. Contact me below.
Outlook Expert
Exchange Migration Coaching
Exchange Migration Management
Client Outlook Training
OST recovery
Email investigation
Category: How to Start a Computer Repair Business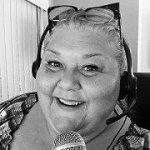 Lisa Hendrickson is the owner of Call That Girl Technology Support. She is an Outlook Expert and Office 365 Consultant. Lisa also works with other experts and computer technicians around the world. Need something? Just ask! I can help you find someone.