Call That Girl offers Office 365 expert consulting and technical assistance to clients around the world. We offer fast same day service with no contracts. Our remote support tools allow us to remote into many computers to be more efficient.
Honestly, most clients call us because they are in a bit of a mess after a migration they did themselves or had GoDaddy help with or just have some lingering issues they need resolved. Call That Girl does offer VIP level Exchange migrations too so if you're out shopping for a new company, feel free to schedule a consult, see the form at the end of the page.
If you are a IT Professional and are looking for coaching, I am glad to help! Contact me for information on my Office 365 coaching packages. 
New to Office 365? 
Looking for a company to help your company migrate your email, calendar and contacts to Office 365 Exchange? This is one of my favorite projects to do. I help small businesses get migrated in one day and then have an aftercare session. Training is optional but I offer that with my Outlook Training Videos, created with clients in mind.  www.outlooktraining.biz Clients who purchase migrations services from us, every employee get a complimentary login so they can watch at their own pace.
Need Office 365 aftercare? 
Already on using it and have a few questions? I know the answers! Most issues are leftover problems your IT company doesn't know how to fix and I do. Check out my awesome aftercare services here

 http://callthatgirl.biz/for-those-already-on-office-365-aftercarefine-tuning

Calendar and contacts a mess after a migration? I help clean it all up and help your team get organized with sharing with the team and for mobile device use.

What about SharePoint and OneDrive? I can help you with setting up, configuring and training. The hardest part of both of these is doing everything right the first time.

Phones, iPads and tablets not working right? Probably configured wrong, I will help you get everything in sync and teach you a few tricks I know to help your experience even be a better one!
Fee structure
Master Level Services $169 or higher. This is for hourly consulting, not migration work.
Office 365 Consulting/configuring, training

Contact sharing/configuring between multiple computers and devices

Emergency appointments

Email recovery & forensics

Contact management/categories/forms

Group work (where I remote into 2 or more computers)

Personal training

Configuration of 3rd party applications that are not standard such as Salesforce, CRM systems, Microsoft Dynamics, etc
To setup a consult, please use the form below. Thanks and I look forward to helping!
Category: Outlook Support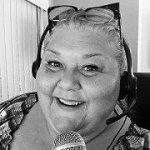 Lisa Hendrickson is the owner of Call That Girl Technology Support. She is an Outlook Expert and Office 365 Consultant. Lisa also works with other experts and computer technicians around the world. Need something? Just ask! I can help you find someone.