Office 365 vs Google Apps
Hi Folks! Last spring I was asked to speak at the American Bar Associations Tech Show held in Chicago. I did two presentations and one I thought you might find interesting when researching Office 365 vs G Suite Google Apps is the PowerPoint I did with John Frederico from Affinity Consulting. I have it in a PDF for you to view and you can download. John and I got down to about everything we both knew about both platforms. If after reading this and you want to move ahead with Office 365 I can assist. If you want to migrate to G Suite I have a referral for you. Just let me know, glad to help! My contact form is below. Schedule a free consult to discuss.
Category: Outlook Support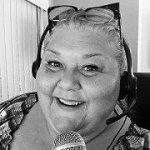 Lisa Hendrickson is the owner of Call That Girl Technology Support. She is an Outlook Expert and Office 365 Consultant. Lisa also works with other experts and computer technicians around the world. Need something? Just ask! I can help you find someone.