Hi Techs! Thank you for checking out my "For Computer Techs" page. In the past seven years, I have spent hours creating content for my own business and then I realized that other technicians wanted to purchase what I did for my own company. Since 2010, I have sold 1000's of eBooks and videos.
Below is a list of all the eBooks, Videos and special assistance I sell to computer technicians. Click the read more to find out about each product. Looking for a group buy option? Contact me for special sales
Technician Support Tickets – 2 hours for $278
I help technicians almost daily now as they need my services just like regular end users. Outlook and Office 365 can be challenging, even for an experienced technician. I work with it everyday and that's pretty much all I do so I have a bit more experience to tackle on the more difficult repairs. If you are exhausted searching online for Outlook and Office 365 answers to issues your clients are having, use my support ticket to help you in a pinch and save yourself time looking for answers.
What a 2 hour tech support ticket offers
Free Quick Email Questions ~ Fast response time!

Outlook and Office 365 assisted repairs via remote or billed in 15 minute increments phone
How I can help you
I can help you with the client, I remote in and guide you to the complete the repair

Your client can schedule time with me, this is helpful for you if  you don't want to learn or don't have time

You can hire me to help you with Office 365, email migrations and aftercare. Not all technicians want to get involved with Outlook and email related jobs. I offer assisted and non-assisted programs. I have other techs who can assist with larger scale migrations

Need other type of expert? I have many other experts in my referral circle so almost every need a client has is covered.

Technical, Business and Marketing eBooks $49
Or buy them individually
Bundle with the Videos below $129 (email Lisa@callthatgirl.biz)
My eBooks and videos help you get a leg up with your continuing education. Some techs need to learn from an experienced technician who done exactly what they need to learn. These eBooks will help you get that kick start you've been looking for
6 eBooks
Guide to Remote Support (best seller)

How to do SEO for WordPress

How to do a manual Microsoft Exchange Migration

Guide to Social Media

Manual of operations template

How to Start a Computer Repair Business

Outlook Troubleshooting Videos for Technicians $99
Bundle with the eBooks above for $129 (email lisa@callthatgirl.biz)
Created just for technicians! Outlook is a program that contains a lot of data, lots of moving parts and offers 100's of features which are all guaranteed to break at some point. As well, it's the program most used with the Office 365 Business Plans. These videos will train you how to properly prepare, repair and learn Outlook in a 360 view.
What you get
7 videos

4 hours of intense training ~each made in short videos so you can stop & practice

Access to Lisa's private Facebook group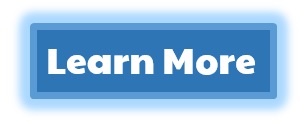 Need a refresh of your business?
Take a 10 course workshop to help your business get to the next level
$379 or 4 payments of $99
Matthew Rodela and I completed a 49 video training session created just for computer technicians who want to niche out of their current business or just gain a new perspective on what others are doing. Each video includes examples, screen share and stories from our experiences, positive and negative. Included in this 49 video workshop is 10 guest interviews and lab exersizes so you can learn from each video and use examples for your business changes. We also have a private Facebook group for all the students to talk freely. The courses are set up so you have to complete each course before moving ahead and certificate of completion is delivered at the end of course 10.
Category: Outlook Support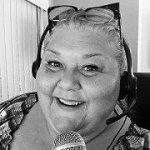 Lisa Hendrickson is the owner of Call That Girl Technology Support. She is an Outlook Expert and Office 365 Consultant. She also is now offering SEO and Marketing help for small businesses.