Outlook Keeps Asking for Password
This is a checklist for my tech friends, if you happen to have found an answer that works, please comment below or email me so I put it with star next to it. So many techs are having issues! Feel free to read through this and pick and chose what you have done.
Reset the password. Close Outlook. Reboot Computer, Launch and put the new one in.
Remove all related from Windows Credentials and the vault. Reboot.
If you're using Outlook 2010, this is probably a profile issue (TIP!)
Are you running Kabuto or Malwarebytes?
Try disabling the AV
Try a local network, not wifi. or a different network connection
Kabuto or Malwarebytes on the machines? Try disabling for testing
Sign into office in the "Office account" under "File" in the upper left corner
Is your Office activated?
Windows updates all complete?
Home version or business/business premium? You might have the wrong version of Office 365 business installed
Did 64 bit Office get installed? If so, remove it and install 32 bit
The current profile might be bad, test a new one and see if it prompts for password
Another tech mentioned disabling the graphics acceleration in the advanced options.
While you're in the advanced options, go in the add-ins and disable all the AV and others
Category: Outlook Support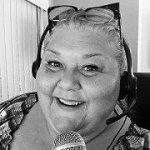 Lisa Hendrickson is the owner of Call That Girl Technology Support. She is an Outlook Expert and Office 365 Consultant. Lisa also works with other experts and computer technicians around the world. Need something? Just ask! I can help you find someone.