Something went wrong and your search couldn't be completed
Update: July 10
Apparently this update KB3203467  has caused Outlook 2010 search to not index. Uninstall this update, reboot, you might need to index again. Link below for the Windows 7 update. You can also check the "Optional updates" for "2017 Monthly Rollup" that update should fix it as well. Read more here from MS.
https://support.microsoft.com/en-us/help/4022168/windows-7-sp1-windows-server-2008-r2-sp1-update-kb4022168
Windows 10 should have rolled out the updated fix for you.
Now if the updates don't work, and if you are on Office 365 or an Office product still supported by Microsoft, I recommend having them remote in and repair it. They often have little fixes that they don't tell us about.
If you want to keep trying, below are some typical steps to repair search
Steps worth trying
Before doing anything check the Windows updates. See what has happened under the hood. Outlook 2010 had a massive dump, I think over 50 updates on June 13th. This is what I am seeing my 2010 clients having anyway. A restore would be a better option before doing the list below!

First be sure that Outlook indexing is at zero (0 items remaining to be indexed). If not at zero, then leave Outlook open until it reaches 0. This might take overnight to happen. If it slowly goes up (by 100 at a time), then there is still something wrong. It should go up quickly and then hit 100,000 or higher and then come down.

Start with a new creating a new profile to test. Do not delete the old one! Let all the email download from Exchange or IMAP and see if search works. This is the easiest fix, even though fixing up a new profile is not fun either, at least there is light at the end of the tunnel. Roll back if you can. One last thing I'll mention, my text profile only had Exchange and it was said online that the PST files might be having the issue.

Also, worth testing is not adding in all the PST folders with this new profile test. The search should work with just one account. If you try to search "All Outlook Items" is when you might see the errors more. Happened to me, my test profile works great with just one account.

If these don't work, check the indexing in the control panel. Outlook should be in the "included list". You can try unchecking Outlook, that worked for one of my clients today. If the indexing looks ok, you can "rebuild" (advanced options). Oddly enough, the search might work after doing this, but the ugly "Something went wrong and your search couldn't be completed" shows up, not a good fix, but search works again.

Next, try the troubleshooter in the Index Settings. Worth a shot.

Then if those fail, "rebuild" this will take a long time if the computer has a lot of data. Put the computer in "never sleep" mode and it will finish faster, Needs to run over night usually.

Check the services.msc – be sure Window search is turned on and running. You can stop it and restart it.

Turn on search or indexing. Go to your "Programs and Features" and on the left side is "Turn Windows features on or off".  I believe Windows 7 only has this, it's not in my Windows 10.

This guy has a few tricks worth trying. I believe that this was an internet credit thing, many folks are now blogging about it. I'll give him credit as he had many comments. Fix #1 and #3 https://www.technipages.com/outlook-search-doesnt-work

Finally, Repair/Reinstall Office. –I almost never do this but you might have to.

Last, reinstall Windows. -I seriously hope no one has to do this.
Good luck Googlers!
Category: Outlook Support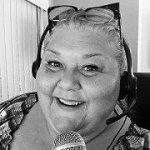 Lisa Hendrickson is the owner of Call That Girl Technology Support. She is an Outlook Expert and Office 365 Consultant. Her specialties include being a Remote Support Technician, Technology Blogger, Podcaster and she is also of the author of six eBooks for computer repair businesses including the most popular "Call That Girl's Guide to Remote Support" To read and learn more, http://www.callthatgirl.biz/publications