Hi Folks! If you are looking for Microsoft Outlook Tutorials, I have many articles, publications, presentations, videos, eBooks, podcasts and blogs listed below.
PDF Downloads

| Click on the link to download
Video Learning
Outlook & Office 365 Podcast
More Information
Category: Outlook Support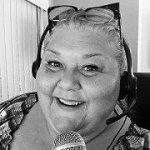 Lisa Hendrickson is the owner of Call That Girl Technology Support. She is an Outlook Expert and Office 365 Consultant. She also is now offering SEO and Marketing help for small businesses.